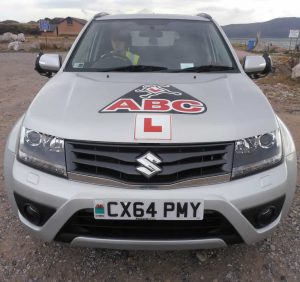 We have some big news for the start of October. ABC Driving School are delighted to announce that we have a brand new vehicle for use in our trailer training, caravan training and horsebox training courses.
Please welcome the addition of ABC's new Suzuki Grand Vitara SZ5 model with five doors. We are all very pleased to have this excellent, high performing new vehicle available and it is ideal for our trailer training lessons thanks to its genuine off-road toughness.
The new Suzuki Grand Vitara has full time 4-wheel drive, which means it can handle the roughest terrain and provide a realistic experience for our pupils when learning to tow trailers, caravans or horseboxes off road and on road.
On top of its sturdiness and impressive abilities off road this vehicle has a sophisticated appearance making it a truly stylish and authentic looking SUV. The SZ5 model raises the stakes with its leather upholstery, heated front seats and 18" alloy wheels.
Another huge benefit of this great new vehicle is that it is more environmentally friendly than our previous models. The SZ5 possesses an extra economical 1.9 Diesel Engine, which means it produces less emissions than its predecessors.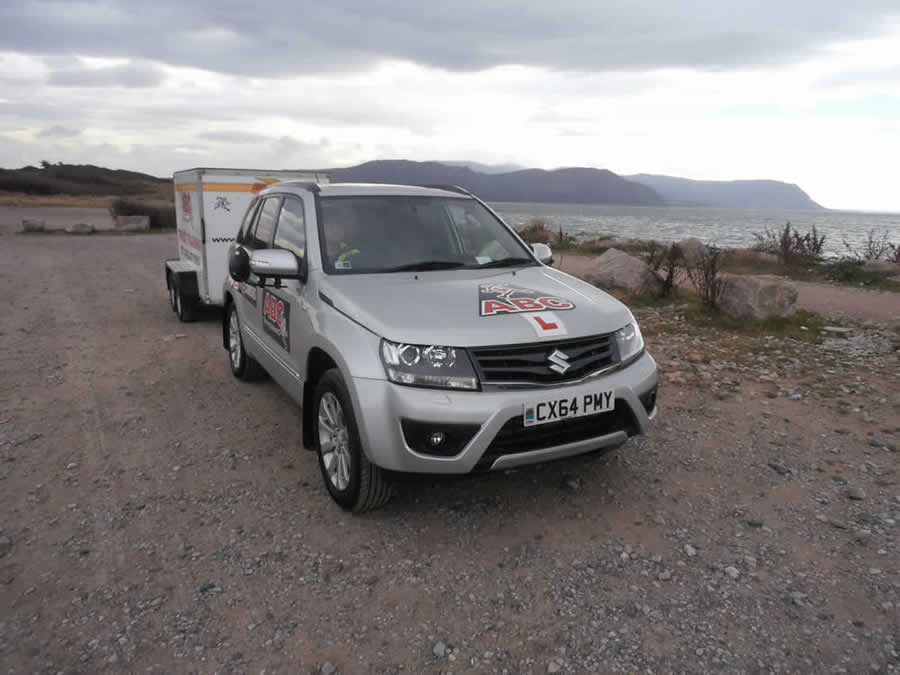 The Grand Vitara is packed with a multitude of safety features. ESP®* (Electronic Stability Program), 6 Airbags and its ABS means this hands-on 4 x 4 has all bases covered in terms of both performance and safety for our trailer training students and any passengers.
The new Suzuki Grand Vitara will help to give our pupils the best experience of learning to drive while towing a trailer safely and responsibly.
Here at ABC Driving School we know that safety is of paramount importance and that is why we choose the latest and most reliable vehicle models. So relax and enjoy your trailer training driving experience –  you're in safe hands with ABC Trailer Training.