Lisa Fisher
Lisa Fisher was trained in house by ABC Instructors Derek Lewis & Mark Rock
Gaining a huge amount of specialist knowledge whilst training from our Expert Instructors
Now specialising in hourly lessons and weekly courses !
All area's covered based in Llandudno
She has been working successfully with the ABC team since qualifying in 2015
Watch out for Lisa in the ' New Silver Renault Clio GT Line  '
A conscientious and hard working ABC team member.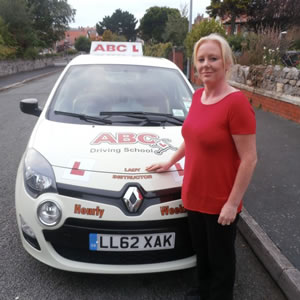 Mr Matt Williams
Mr Matt Williams also initially trained with B.S.M, joining ABC in  August 2002.
Matt has quickly built up a reputation of reliability and quality instructor techniques.
Based in Llandudno Junction Matt is now also a Grade 6 Instructor. The Highest Grade available! 
Simply the Best ! Nearly 20 years teaching experience !
Offering both hourly lessons and Intensive courses based in Llandudno Junction
Covering most  areas including Bangor and Rhyl Practical Test Centres.
Matt is a solid team member, passing the Diamond Advanced Car Test at the end 2003.
During 2004 Matt took both the  Diamond Advanced Motorcycle & I.A.M. Advanced Motorcycle Test's passing both with flying colours!
All types of pupils covered. Look out for Matt in the new ' Grey  Renault Twingo'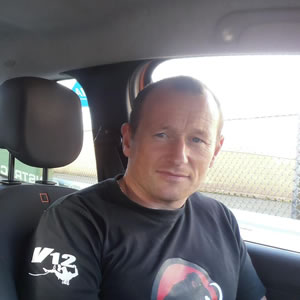 Mr Paul Jones
Mr Paul Jones  was working as a Driving Instructor in the Preston area for over 10 years.
After moving to the North Wales area, he decided to join the expanding team at  ABC joining us in September 2004.
Residential Driving courses and Hourly lessons, based in Abergele, covering our entire area including both Rhyl and Bangor Practical Test Centres
Paul is also a high  Grade A  Instructor !
A professional and very experienced  ABC team member with over 25 years teaching experience
Look for Paul in the 'New model Black Grey Renault Meganne  ' .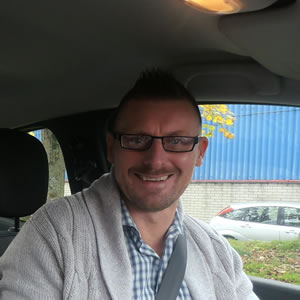 Mr Mark Rock
Mr Mark Rock trained at the Drivers Instructor College in 2002
After working for both AA and BSM Driving Schools he Joined ABC in 2004
Mark specialises in weekly driving courses and hourly lessons.
Based in  Colwyn Bay Mark is a high Grade A Instructor !
Covering both Rhyl and Bangor Driving Test Centres
Look for Mark in the 'New Shape Titanium  Grey Clio'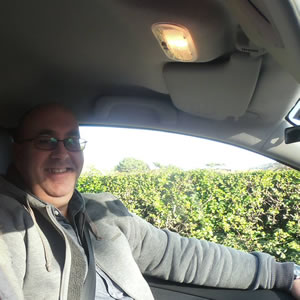 Mr Derek Lewis
Mr Derek Lewis trained at the Driving Instructor Training College Bristol.
After working for some time for AA Driving School, he was gently persuaded to join the 'busy team' at ABC in May 2002
Since this, he has proved to be an excellent team member and a great asset. Cheerful, helpful and polite.
Derek is a Grade 5 Instructor !
All types of pupils welcome.
Based in Colwyn Bay, Derek covers our entire local area.
Derek is very easy to notice in the 'New model Electric Blue Renault Twingo"