Intensive Driving Courses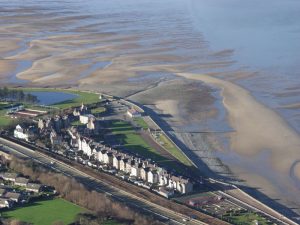 Here at the ABC Driving School we are one of the most well established driving schools offering intensive driving courses with competent and professional driving instructors operating across the North Wales area.
The key to ensuring the best possible success in passing your test the first time round is finding the right driving school whose attention to detail and dedication to providing an exceptional service are of the upmost importance. We offer first class intensive driving courses on the low level traffic and uncongested roads across North Wales to give you the confidence to pass your driving test with flying colours.
Each residential crash driving course that we offer is carried out by our highly experienced instructors to provide a seamless, enjoyable experience, incorporating your intensive driving course whilst experiencing the superbly picturesque views of the resort of Llandudno. What we offer is so much more than a crash course in driving during a week long intensive course for learners who need to pass in the shortest time possible. Intensive driving courses can naturally be unnerving for even the most avid pupil, but thanks to the calming nature of our talented and dynamic team of professional driving instructors and the peaceful tranquillity of the areas we operate in, you can rest assured that you will receive a friendly, welcoming and experienced service.
Intensive driving courses taken through abcdriving.co.uk are of a superior high quality, enabling our instructors to offer exceptional attention to detail and a truly dedicated service. Taking in the beautiful surroundings you will find our residential driving courses easy to follow and non invasive, providing you with a calming and focused series of beneficial lessons and your final practical test.
Our aim is to present an intensive driving course that not only allows you to feel relaxed and comfortable within your surroundings but to offer a residential driving course that is designed to increase your road sense and concentration.
In total the intensive driving courses usually last for 2-5 days, usually starting at 9am daily  unless agreed otherwise when booking is made and providing that you have already passed your theory exam with a DVSA Practical Test on the final day. This gives  you one of the best opportunities to pass your driving test and enjoy a terrific holiday in beautiful North Wales.