B + E Trailer Training Lessons North Wales
ABC Driving School not only offer the best in trailer training lessons and caravan towing courses we also offer specialist trailer training in North Wales to help you pass your B+E Driving Test. We are members of the National Trailer & Towing Association and offer very high standards of training using only DVSA Grade A Registered Instructors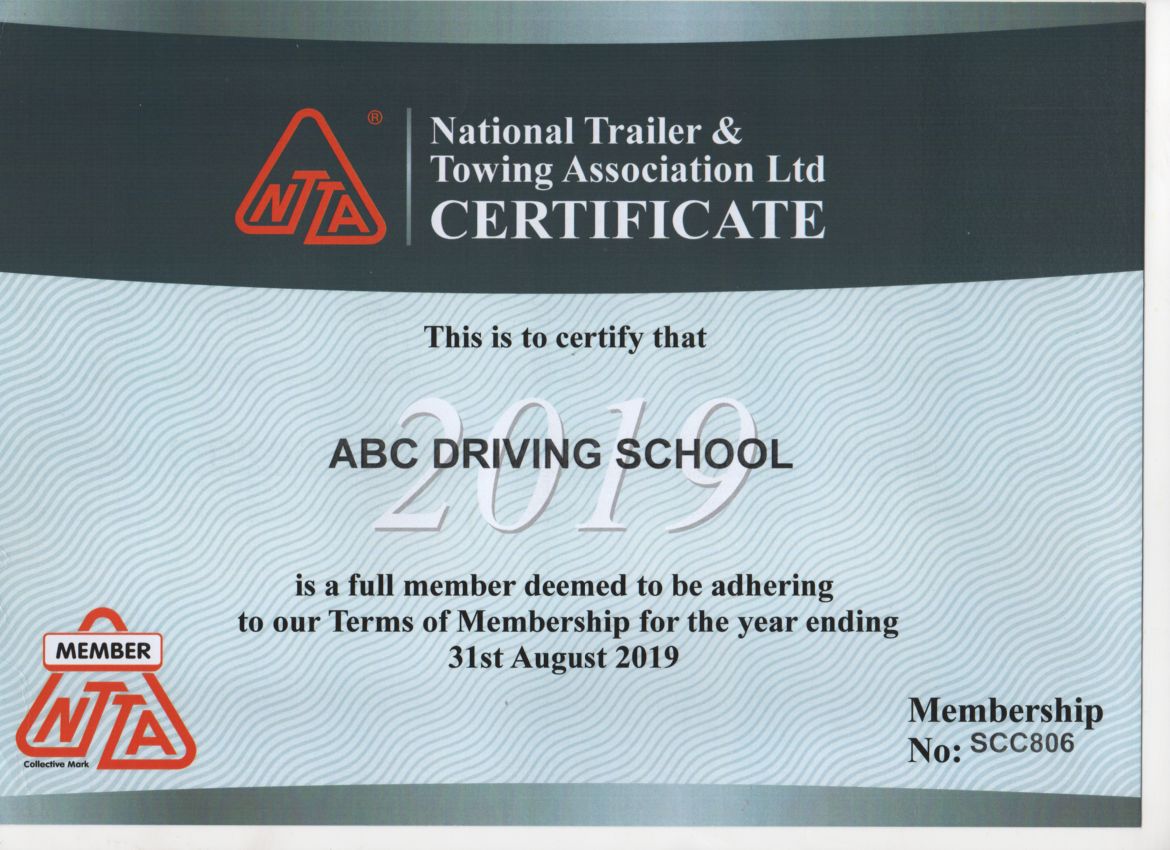 Horsebox trailer training lessons cover everything you need to safely drive your horsebox and pass your test with confidence. We can offer lessons using our Manual or Automatic 4 x 4 vehicles
When you are towing an occupied horsebox there is naturally more for the driver to be concerned about. Transporting horses can be a stressful experience even for those who are familiar with towing vehicles and it can distract drivers who are new to towing horseboxes. When the safety of your horse is a concern and you are manoeuvring a larger vehicle, you need to be sure you are safe on the roads. Our horsebox training lessons are not only vital for those who have yet to pass their B+E driving test but it is a great refresher course for those who have not towed a vehicle in a while and are feeling rusty. Our course will help you regain confidence in your driving abilities, get familiar with manoeuvring towed vehicles and help you pass your test quickly.
As with towing a caravan or trailer, you are required to pass a B + E Driving test to be legally able to tow a horsebox, as most, if not all, exceed the 3.5 tonnes maximum mass weight for the average driving license. That means if you passed your test after January 1st 1997 and you are towing a horsebox you could be driving illegally. There are fines incurred if you are caught driving illegally without the proper towing licence and your insurance may not cover you if you have an accident while towing without the proper license.
ABC Driving School offers horsebox training lessons using our latest model Landrover Defender vehicle. These lessons help you get used to driving and manoeuvring while towing a vehicle and our instructors have many years' experience so you will get to grips with the basics in no time.
Your B+E test will consist of a practical exam and questions on vehicle safety both of which ABC Driving Instructors will help you prepare for.
Contact us to find out more about our horsebox training lessons in North Wales