You've received your provisional license and now it's time to start learning to drive, finally! It's a big day and it's likely that it's your first time behind the wheel, which can be pretty nerve racking whether you decide to have manual or automatic driving lessons North Wales.
To diminish those first time nerves, it helps to know what exactly is going to happen on your first driving lesson so that you can prepare and aren't faced with anything unexpected. You're likely to pick things up easier in your first lesson if they are familiar to you and you will have more confidence knowing what is going to happen next.
Your first lesson isn't as scary as you might think, so let us guide you through so you are fully prepared.
Before Your Lesson
Driving Prep:
        Get a good night's sleep
        Don't drink the night before
        Breakfast
        Double check the time and place you are being picked up
What To Bring:
        Comfy, non-slip shoes
        Glasses – if you think you need them for driving
        Cash for the lesson
        Provisional license
Pick Up
Make sure that you are ready for pick up. If you are late, this will count as part of your lesson so don't waste valuable time and money on not being ready on time. Some driving instructors will ring the doorbell, whereas others will sit outside and wait for you in the car, so keep a close look out.
Sometimes driving instructors might be early so go earlier and you might be able to bag a free 5 minutes!
When you get into the car, don't worry, you won't be driving straight away. You'll get into the passenger seat to start with and your instructor will take you to a quiet road so they can teach you the basics before you get going.
Cockpit Drill
Once you're on a quiet road, the driving instructor will switch seats with you so you are now in the driver's seat. They will introduce the cockpit drills which you will need to do every time you drive.
The cockpit drill or DSSSM:
        Doors
        Seat
        Steering Wheel
        Seatbelts
        Mirrors
Controls
Next your instructor will run-through the controls of the car including the clutch, accelerator and brake as well as how to use the handbrake, indicator and how to change gears.
Don't be afraid to ask for clarification on any of the controls so that you know once you start moving. Don't worry too much though, instructor cars are duel control and your instructor will talk you through everything as you go.
What you will learn
In your first lesson, before any driving is done your instructor will go through a few key procedures.
        Moving off
        Clutch control including finding the biting point
        Checking your mirrors and your blind spot
        Signalling with your indicator
        Changing gears
        Stopping the car – covering the brake and the clutch
        Curb-side parking
After your lesson
Once you have finished your driving lesson your instructor will drop you home and you will have a chat about how you found the lesson and anything you need to work on next time.
It is advised to have 2 or 3 lessons a week to minimise time between your lessons so you don't forget what you are learning. But there is no rush and everyone has their own pace of learning, after all to pass your driving test you will need to be fully prepared.
Contact us to book in or to find out more about learning to drive.
Summary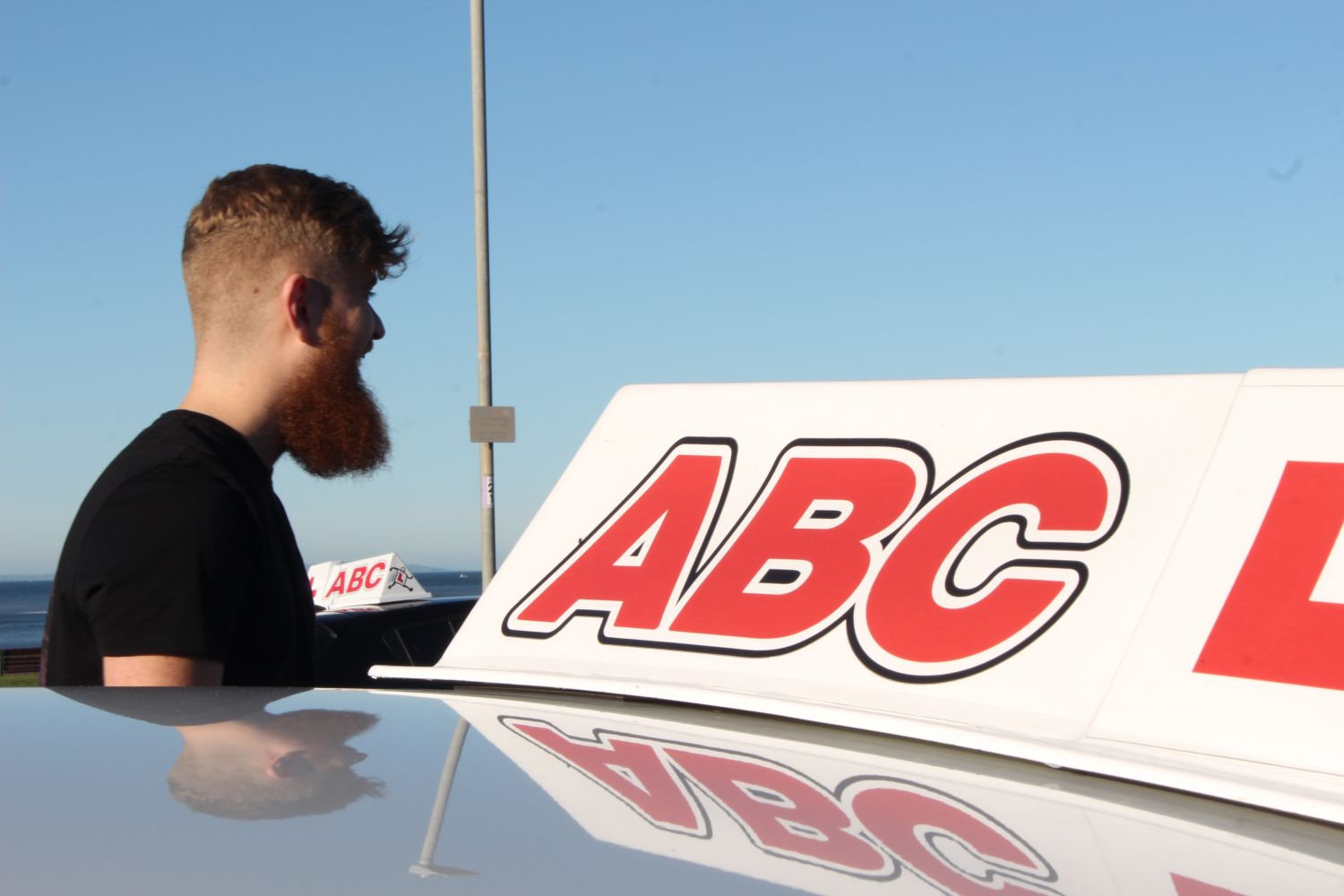 Article Name
What To Expect From Your First Driving Lesson
Description
Finally you're ready to start driving! Find out all there is to know about your first driving lesson and how you can be prepared for it.
Author